Global partnerships are pretty common in the corporate world. When two or more companies join forces to make something happen, it's a collaboration and is commonly referred to as a "partnership." Companies that join forces across international borders greatly benefit from global initiatives such as Sustainable Development Goals (SDGs). This vibration has led corporations to take on the planet's most important challenges, from providing sustainable peace and development to eradicating extreme poverty.
A global partnership of many countries, civil society organizations, and local communities pushes for a truly better future. Each year work with partners everywhere defines policies and actions and, as a result, deliver a promise to help transform lives, build shared prosperity, combat climate change, and safeguard our planet.
There are many reasons why global partnerships are vital for sustainable development. Here are six that might not have been thought of before.
---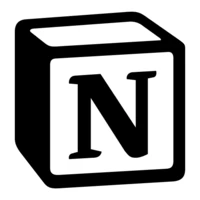 Support our work and revolutionize your productivity with Notion. Unify your wiki, docs, and projects in one place. Experience the power of a connected workspace that adapts to your needs. Get started for free and join the global movement. Click here to unlock Notion's potential.



---
1. Ways Global Partnerships Can Benefit from Achieving the Sustainable Development Goals
Better Data, Better Decisions, Better Lives
To achieve the Sustainable Development Goals, everyone needs to work together. To "work together" means to "collaborate" and "partner." But why?
Better data
Making informed decisions without the proper data leaves voids. That's what makes partnerships so important. They allow everyone to pool their resources and knowledge to create a better picture of the world around them.
Better decisions
Access to more information helps to make better-informed decisions about how to develop and implement solutions to problems. Have you ever tried making decisions when you didn't have enough information at your disposal? It doesn't work very well! To achieve good outcomes, everyone must ensure the solutions are informed by good data, not just guesses or assumptions based on anecdotal evidence.
Better lives for everyone involved
Partners all have to be working towards similar goals. They actively want their people to live better lives too! Coming together on projects and global partnerships helps make the world a better place for everyone. Moreover, these partnerships are creating opportunities for growth and development that might not have been possible without collaboration between communities or countries!
2. The Community, The Impact
Global partnerships are vital for sustainable development. However, it's not enough just to do our part. Global partnerships have to ensure their partnership with like-minded people and organizations when they act. This partnership has to be a community of people who share a vision for a better future. They must be committed to increasing access to the needs they are passionate about.
A community of partners shares a commitment to values like sustainability, innovation, and human rights. Together, working toward a world where everyone can access the resources they need to thrive.
The Community
The community consists of a global network of people and organizations who believe in the power of partnerships. This community believes and actively works to improve lives and make the world better. They work with numerous individuals and organizations to solve problems, create new opportunities, and build a better future.
The Impact
Because a global partnership has a shared vision and commitment, it can achieve tangible results in many places, including large-scale: a country.
Global partnerships are vital for sustainable development because they connect people worldwide. In addition, global partnerships allow each to share information, technology, and resources.
This allows for more significant connections of knowledge and ideas. Global partnerships can help improve and allow for greater economic growth and development by allowing countries to trade with each other.
3. The Data Values Project Public Consultation: Reimagining Data and Power
Let's consider the importance of global partnerships concerning sustainable development. The Data Values Project is a public consultation that seeks to reimagine data and power. It is being led by a wide range of organizations worldwide. This project aims to evaluate how the data is approached, its impact on our world, and how the data can be used for good in the future.
Corporations and individuals can be involved in this process in several ways:
Participate in any of the workshops
Attend an events
Submit their ideas for a project
This project is to unite people from all different backgrounds and cultures to work toward a common goal and to create something better than what currently exists. Everyone has something valuable to offer this project.
Global partnerships are vital for sustainable development because they allow everyone as a whole to reimagine data and power. Information is powerful. It can be used to help people make better decisions, but it can also be used as a tool of oppression and manipulation. The Data Values Project Public Consultation is an opportunity for global partnerships to help reimagine data and power by offering input into what should be prioritized in specific work moving forward.
In the United States, data is everywhere. It's on phones, cars, laptops, and American pockets. However, it's not just in the U.S.; it's all over the world.
We live in a time where information is collected from nearly every device we own, whether we want it to be or not. As a result, these devices are constantly being tracked by companies looking for ways to sell things. Interestingly they don't use this data just to make money. Instead, they understand how valuable the data is when deciding how they run their businesses.
For example, let's look at the data for an airline company. When this company wants to increase profits by charging a different amount, they might consider when people booked their tickets. Access to specific information about the customers' travel habits would have to be considered to gather detailed data.
For example:
Where do they live?
When do they travel most often?
How many people do they book tickets for?
Ages of all travelers booked?
Business or pleasure?
Where are they traveling to?
Etc.
They need to gather this information effectively. If the airline company didn't have access to that information, then there would be no way for them to charge different prices based on those factors alone.
4. Measuring Digital Transformation
Measuring digital transformation can be difficult. It's hard to quantify the effects a new technology will have on businesses. Especially when it comes to something as abstract as "sustainable development."
That's why global partnerships are vital for sustainable development. They allow global partnerships to measure progress and ensure staying on track.
The world has changed a lot in the last 50 years. In many ways, we are more connected and informed than ever before.
With the advent of the internet, one can instantly communicate with people from all over the world and share information at an unprecedented rate. However, as the world becomes more interconnected, it becomes more difficult to understand what is happening around us.
How can we make sense of all this information?
How do we know what is true and what is false?
Global partnerships are vital to creating sustainable development in an increasingly digital world.
---
The Two Most Important Factors in a Company's Success Are Its Ability to Innovate and Its Ability to Collaborate
If partnerships want to be successful in digital transformation, they need to be able to innovate, which means:
Finding new ways of doing things
Creating new products and services
The partnerships need to collaborate with others to use those innovations on a large scale. The only way to do this effectively is if companies have an international partner network. These networks can support and leverage to reach their goals.
Many think having global partners is simply about making more money or having more resources at their disposal; however, the real benefit is much more profound. It's about sustainability.
Suppose the focus is on sustainable development for our planet. In that case, businesses need to be willing and able to make changes. Those changes must come from within the organizations first before more prominent groups, like governments or non-governmental organizations (NGOs), even consider them. If companies don't make these changes of their own volition, no one else will!
5. The Data Science Fellowship
Driving Digital Transformation
Data Science Fellowship is designed to help achieve specific missions. It drives digital transformation across organizations and partners. In addition, the fellowship allows an increase in the number of data scientists in an organization. This will lead to greater efficiency and impact at Global Partnerships.
The program is designed to help individuals gain technical skills and knowledge while building their confidence and self-awareness. In addition, the fellowship provides an opportunity for fellows to become a part of the global network of data scientists.
Fellows will gain skills in:
Machine learning
Deep learning
Artificial intelligence
Other advanced methods currently being used by leading tech companies around the world
They will also learn to apply these skills in real-world scenarios such as healthcare and finance.
The fellowship aims to provide fellows with access to a wide range of resources, including:
A mentor network of senior leaders within leading tech companies
Opportunities for internships at top companies such as Google, Facebook, and Microsoft
Access to workshops on topics such as data science for beginners or AI ethics
The world of data science is a fascinating one. It's a field that is constantly changing, growing, and evolving. To keep up with this rapid pace of change, many companies are turning to the Data Science Fellowship Program at Global Partnerships.
The program offers several benefits, including:
Being able to work closely with industry leaders in the field who can help develop skills as a data scientist
Learn how to apply skills in real-world scenarios so that graduation from the program will lead to valuable experience
Gaining hands-on experience working with cutting-edge technology. Having the tools to help prepare for a career as a data scientist in an ever-changing field like this one
6. From Local Needs to Local Knowledge
Global partnerships are vital to ensure people around the world are getting the help they need. These partnerships allow for a better understanding of local needs and knowledge. This better understanding can help ensure aid is being distributed effectively.
Global partnerships can help each other understand the other side's needs, concerns, and priorities. This will enable each to work with partners to achieve sustainable development goals. Global partnerships are vital for sustainable development because they allow the world to develop a deeper understanding of local needs and knowledge. When countries work together, they can share information about what works in their environment and how to make it better.
These partnerships are a win-win for all involved. Capacity is strengthened considerably when international experts work with local organizations, as the needs and projects of local partners are directly informed by their community members. Countries also benefit from increased and increasingly sustainable access to technology and training. These can be applied to data collection efforts.
Partnerships have the potential to transform communities, countries, and the lives of millions of people all over the globe.
In conclusion, the need for partnerships between governments, foundations, and corporations is vital to sustainable development goals. Perhaps more importantly, global partnerships will play a crucial role in achieving the legitimate rights of more people. With this spirit, many look forward to seeing how global partnerships can be utilized for technological innovation worldwide. These partnerships are vital to sustainable development because they create more impact from limited resources and drive digital transformation, leading to better lives for citizens everywhere. These partnerships have transformed the way decisions are made for decades. Let's get excited to see what the future has in store for those who follow in these footsteps.
Support Impact Mart
Your Purchase Fuels Our Mission.
Thank You for Being Part of the Change!