What is Eco-Tourism?
Eco-tourism, also known as ecological tourism, is a form of travel that emphasizes responsible and sustainable practices. It aims to promote the conservation of natural resources, protect biodiversity, and support local communities. By adopting eco-friendly approaches, travelers can make a positive impact on the destinations they visit.
When engaging in eco-tourism, travelers have the opportunity to immerse themselves in the beauty of nature while contributing to its preservation. It is a way to explore the world while being mindful of the environment and the local communities that call these destinations home.
Eco-tourism is not just a trend; it is a movement that has gained momentum in recent years. As people become more aware of the importance of protecting our planet, eco-tourism has emerged as a popular choice for those seeking meaningful and sustainable travel experiences.
---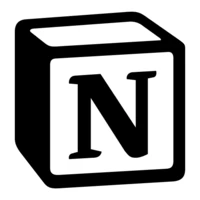 Take your productivity to the next level and directly support us with Notion. By signing up, you contribute to our mission and set yourself up for better, faster work. Manage your wiki, docs, and projects effortlessly in a dynamic workspace. Start for free. Click here to explore Notion.




---
Core Principles
At the heart of eco-tourism lie several core principles. First and foremost is the belief in minimizing environmental impact. This involves reducing energy consumption, waste generation, and carbon emissions. Travelers who practice eco-tourism strive to leave a minimal footprint on the places they visit, ensuring that future generations can also enjoy these natural wonders.
Eco-tourism advocates for the preservation of natural habitats and the protection of wildlife. Travelers are encouraged to observe animals in their natural habitats without disturbing or endangering them. This allows for a deeper connection with nature and a greater appreciation for the delicate balance of ecosystems.
Another essential principle is the promotion of community benefits. Eco-tourism seeks to empower local communities by creating jobs and economic opportunities. By supporting local businesses, travelers contribute to the socio-economic development of the destinations they visit. This not only improves the lives of the community members but also encourages the preservation of cultural heritage.
Eco-tourism encourages cultural exchange and understanding. Travelers have the opportunity to learn about different traditions, customs, and ways of life. By engaging with local communities, they gain a deeper appreciation for the rich diversity of our world.
Myths Debunked
There are common misconceptions surrounding eco-tourism that need to be debunked. One myth is that eco-tourism is only for extreme nature enthusiasts. In reality, eco-tourism can be enjoyed by people of all interests and fitness levels. Whether it's birdwatching, hiking, or simply relaxing in an eco-friendly lodge, there's something for everyone.
Another myth is that eco-tourism is expensive. While there are high-end eco-lodges that offer luxury experiences, there are also more affordable options available. Camping in nature reserves or volunteering for conservation projects can be budget-friendly ways to engage in eco-tourism. The key is to prioritize sustainability and responsible practices, regardless of the budget.
Eco-tourism is not about exclusivity; it is about inclusivity. It is about creating opportunities for everyone to explore and appreciate the wonders of our planet while ensuring its long-term preservation. By debunking these myths, more people can be encouraged to embrace eco-tourism and make a positive impact on the world.
Market Dynamics
The rise of eco-tourism can be attributed to several factors, including changing consumer preferences and increased awareness of environmental issues. As more people become concerned about the impact of traditional tourism on the planet, they are actively seeking out sustainable alternatives.
One of the main driving forces behind the growth of eco-tourism is the desire for authentic experiences. Travelers are no longer satisfied with simply visiting popular tourist destinations and ticking off landmarks from their bucket lists. They want to truly connect with the places they visit, immersing themselves in the beauty of the natural world and engaging with local communities.
Imagine waking up in a cozy eco-lodge nestled in the heart of a lush rainforest. The air is filled with the sounds of exotic birds and the scent of tropical flowers. You step outside and find yourself surrounded by towering trees and vibrant wildlife. This is the kind of experience that eco-tourists crave – a chance to be a part of nature, rather than just observing it from a distance.
Demand Trends
The demand for eco-tourism experiences has been steadily increasing. Travelers are now looking for destinations that offer authentic interactions with nature and local communities. They want to immerse themselves in the beauty of the natural world while having a positive impact on the environment.
Not only are travelers seeking out eco-friendly destinations, but they are also becoming more conscious of their own impact on the environment. They are willing to make changes to their travel habits, such as reducing their carbon footprint and supporting local conservation efforts.
Eco-tourism is gaining popularity among younger generations who are environmentally conscious and socially responsible. They are willing to pay a premium for travel experiences that align with their values. These travelers are not just looking for a vacation – they are seeking meaningful experiences that allow them to make a difference.
Key Players
Various organizations and companies have emerged as key players in the eco-tourism sector. From travel agencies that specialize in sustainable travel to eco-lodge operators and adventure tour providers, these players are paving the way for a greener future in travel.
One example is a travel agency that focuses on creating customized eco-tourism itineraries. They work closely with local communities to design experiences that are both sustainable and culturally immersive. Travelers can embark on guided hikes through pristine national parks, participate in community-led conservation projects, and learn about traditional practices from indigenous peoples.
Another key player in the eco-tourism industry is an eco-lodge operator that goes above and beyond to minimize its environmental impact. They have implemented various sustainable practices, such as using renewable energy sources, practicing water conservation, and supporting local farmers by sourcing organic produce for their guests.
Adventure tour providers are also playing a crucial role in the eco-tourism market. They offer thrilling experiences like kayaking through crystal-clear waters, trekking to remote mountain peaks, and exploring hidden caves. These tours are designed to showcase the natural beauty of the destinations while promoting responsible tourism practices.
Destination Criteria
When choosing an eco-tourism destination, it is important to consider both the environmental impact and the community benefits that will be derived from your visit.
Traveling to a destination that aligns with your values and promotes sustainable practices can have a positive impact on the environment and local communities. By making conscious choices, you can contribute to the preservation of fragile ecosystems and help create a more equitable and sustainable tourism industry.
Environmental Impact
Look for destinations that have implemented conservation measures and sustainable practices. These destinations prioritize the protection of natural resources and strive to minimize their ecological footprint. They may have established protected areas, wildlife sanctuaries, or initiatives to reduce waste and promote renewable energy.
Imagine exploring a destination where you can witness the wonders of nature while knowing that your visit is not causing harm. Picture yourself hiking through lush rainforests, knowing that these pristine habitats are being preserved for future generations to enjoy. By supporting these destinations, you are indirectly contributing to the preservation of fragile ecosystems and the biodiversity they harbor.
Community Benefits
When choosing an eco-tourism destination, it is essential to ensure that the local communities are actively involved and benefit from tourism. Responsible tourism goes beyond just enjoying the sights; it involves supporting the people who call these places home.
Imagine staying in a community-run lodge, where the revenue generated from tourism is reinvested in community development projects. By choosing such destinations, you are directly contributing to the well-being of local communities. Your visit helps create employment opportunities, supports education and healthcare initiatives, and empowers local residents to preserve their cultural traditions.
Imagine immersing yourself in the vibrant traditions of indigenous communities, learning about their ancient customs, and participating in cultural exchanges. By supporting local communities, you are not only enriching your travel experience but also helping to create a more equitable and sustainable tourism industry.
So, when planning your next eco-tourism adventure, take the time to research destinations that prioritize environmental conservation and community involvement. By making conscious choices, you can be a responsible traveler and contribute to a more sustainable future for both the environment and the communities you visit.
Planning Your Trip
When planning an eco-tourism trip, there are several factors to consider to ensure a truly sustainable experience. It is not just about enjoying the beauty of nature, but also about preserving and protecting it for future generations.
One of the most important aspects to consider is choosing eco-friendly lodging. This means opting for accommodations that have implemented eco-friendly practices. Look for certifications such as LEED (Leadership in Energy and Environmental Design) or Green Globe to ensure that the lodging meets recognized environmental standards. These certifications guarantee that the establishment has taken steps to minimize its carbon footprint, conserve water, and reduce waste. By staying at eco-friendly lodgings, you are not only reducing your own impact on the environment but also supporting businesses that prioritize sustainability.
Additionally, consider staying at eco-lodges that are locally owned and operated. This helps support the local economy and ensures that the benefits of tourism are distributed among the community. Locally owned lodges often have a deep understanding and respect for the surrounding environment, offering a more authentic and immersive experience for travelers.
Eco-Friendly Lodging
Choosing eco-friendly lodging is just the beginning. To truly embrace eco-tourism, it is important to engage in sustainable activities during your trip. These activities should have a minimal impact on the environment and contribute to the conservation of natural resources.
One popular sustainable activity is hiking. Exploring nature on foot allows you to immerse yourself in the beauty of the surroundings while minimizing your carbon footprint. Whether it's trekking through lush rainforests, climbing majestic mountains, or strolling along pristine beaches, hiking offers a unique opportunity to connect with nature and appreciate its wonders.
Wildlife spotting is another eco-friendly activity that allows you to observe and appreciate animals in their natural habitats. However, it is crucial to do so responsibly. Always maintain a safe distance from the animals and never disturb or feed them. By respecting their space, you can ensure that they continue to thrive in their natural environment.
Participating in conservation projects is another way to contribute to eco-tourism. Many destinations offer opportunities to get involved in initiatives focused on protecting endangered species, restoring ecosystems, or promoting sustainable practices. By actively participating in these projects, you can make a tangible difference and leave a positive impact on the environment.
While engaging in sustainable activities, it is equally important to avoid those that exploit animals or damage natural habitats. Activities such as elephant riding, swimming with captive dolphins, or visiting attractions that keep animals in captivity should be avoided. These practices often involve cruelty and contribute to the degradation of ecosystems. Instead, choose activities that promote wildlife conservation and respect for nature.
The goal of eco-tourism is not only to enjoy the natural beauty of a destination but also to leave the environment in an even better condition than before. By choosing eco-friendly lodging and engaging in sustainable activities, you can make a positive impact and contribute to the preservation of our planet's precious ecosystems.
---
---
Best Practices
When participating in eco-tourism, there are best practices that every traveler should abide by. These practices not only ensure a positive and sustainable impact on the environment but also promote cultural understanding and economic growth in local communities.
Leave No Trace
Leave the natural environment just as you found it. This goes beyond not littering; it means avoiding any actions that could harm the delicate balance of the ecosystem. When exploring nature, stick to designated trails to minimize your impact on the surrounding vegetation and wildlife. By leaving no trace, you ensure that future generations can enjoy the same pristine environments that you have experienced.
Moreover, take the time to appreciate the beauty of your surroundings and learn about the flora and fauna that call it home. Take pictures and memories, but leave behind only footprints.
Local Engagement
Interact with the local communities and learn about their customs and traditions. Engaging with the locals not only enriches your travel experience but also fosters mutual understanding and respect. Take the opportunity to immerse yourself in their culture, try local foods, and participate in traditional activities.
Respect their culture and be mindful of local sensitivities. Learn a few basic phrases in the local language to show your interest and appreciation. Remember, you are a guest in their home, so treat it with the utmost respect.
Additionally, support local businesses and purchase locally produced goods. This not only contributes to the local economy but also helps to preserve traditional crafts and skills. By buying souvenirs directly from local artisans, you are not only taking home a unique piece of their culture but also supporting their livelihoods.
Consider volunteering your time and skills to local community projects. This can be a rewarding way to give back and make a positive impact during your travels.
By following these best practices, you can ensure that your eco-tourism experience is not only enjoyable for you but also beneficial for the environment and the local communities you visit. Remember, responsible travel is the key to preserving our planet's natural and cultural treasures for generations to come.
Economic Incentives
Eco-tourism has significant economic benefits for both destinations and travelers.
When it comes to eco-tourism, the positive impacts extend far beyond the surface level. Not only does it provide a unique and enriching experience for travelers, but it also plays a crucial role in the economic development of the destinations it touches.
One of the key economic benefits of eco-tourism is revenue allocation. The revenue generated through eco-tourism activities can be reinvested in various sectors, such as conservation efforts, community development projects, and infrastructure improvements. This reinvestment helps to create a cycle of economic growth that is sustainable in the long run.
Imagine a scenario where a pristine rainforest is transformed into an eco-tourism destination. As travelers flock to explore the beauty of the rainforest, the revenue generated from their visits can be used to support conservation efforts. This includes initiatives like reforestation, wildlife protection, and the preservation of fragile ecosystems. By allocating funds to these crucial activities, eco-tourism ensures the long-term sustainability of the destination's natural resources.
Revenue allocation also extends to community development projects. Local communities living in and around eco-tourism destinations can benefit greatly from the economic opportunities that arise. The revenue generated from eco-tourism can be used to improve the quality of life for these communities by investing in education, healthcare, and infrastructure. For example, funds can be allocated to build schools, hospitals, and roads, providing better access to essential services for both locals and travelers.
Another significant economic incentive of eco-tourism is job creation. By supporting eco-tourism, travelers contribute to the creation of employment opportunities in local communities. These opportunities can range from tour guides and hospitality staff to artisans and conservationists.
Imagine a coastal village that relies on fishing as its primary source of income. By embracing eco-tourism, the village opens up new avenues for employment. Local fishermen can become tour guides, showcasing their deep knowledge of the marine ecosystem to travelers. Artisans can create and sell handmade crafts, providing a unique cultural experience for visitors. Conservationists can work hand in hand with researchers and scientists to protect the delicate balance of the coastal ecosystem.
Through job creation, eco-tourism not only provides economic empowerment to local communities but also helps to diversify their sources of income. This reduces their dependence on a single industry, making them more resilient to economic fluctuations and external shocks.
So, the next time you embark on an eco-tourism adventure, remember that your choice is not only about experiencing the wonders of nature but also about contributing to the economic well-being of the destination and its people. By supporting eco-tourism, you become a catalyst for positive change, driving sustainable economic growth and empowerment.
Certification and Standards
Various certification programs and standards are in place to ensure the authenticity and credibility of eco-tourism practices.
Accredited Programs
Look for destinations and accommodations that are accredited by recognized eco-tourism organizations. These programs assess and certify the eco-friendly practices of tourism providers, giving travelers confidence in their choices.
Red Flags
Be wary of destinations or accommodations that claim to be eco-friendly without credible certification. Greenwashing, the practice of misleading consumers about environmentally friendly practices, is a significant concern in the eco-tourism industry. Do thorough research and support businesses with proven track records.
Policy Implications
Eco-tourism has implications for tourism boards and national governments.
Tourism Boards
Tourism boards can promote and support eco-tourism initiatives by providing funding, resources, and marketing assistance. They can collaborate with stakeholders to develop sustainable tourism strategies and ensure compliance with environmental standards.
National Initiatives
National governments play a crucial role in creating a favorable environment for eco-tourism. This includes developing and implementing policies that incentivize sustainable practices, protecting natural resources, and supporting the growth of eco-tourism businesses.
Tech and Innovation
Technology and innovation have the potential to revolutionize the eco-tourism industry.
Booking Platforms
Online booking platforms can incorporate eco-friendly filters and certifications, making it easier for travelers to find sustainable options. These platforms can also provide information on environmental practices and community impacts, allowing travelers to make informed decisions.
Eco-Monitoring
Technological advancements enable the monitoring of environmental impacts in real-time. This can help tourism operators identify areas of improvement and make data-driven decisions to minimize their footprint. It also allows travelers to choose destinations and operators that prioritize sustainability.
Navigating Obstacles
While eco-tourism offers numerous benefits, it is not without its challenges.
Over-Tourism
Popular eco-tourism destinations can suffer from over-tourism, leading to environmental degradation and strain on local resources. Sustainable management practices, such as visitor caps, permit systems, and alternative attraction development, can address this challenge and ensure the long-term viability of eco-tourism destinations.
Greenwashing
Greenwashing is a significant obstacle in the eco-tourism industry. Some businesses falsely claim to be eco-friendly, misleading consumers. To overcome this challenge, certification programs, consumer education, and transparency are essential. Researching and choosing reputable eco-tourism providers is crucial in avoiding greenwashing practices.
Future Outlook
The future of eco-tourism looks promising, as more travelers embrace sustainable travel practices.
Post-Pandemic Scenarios
The COVID-19 pandemic has brought attention to the need for sustainable tourism practices. As destinations rebuild their tourism industries, there is an opportunity to prioritize sustainable development and eco-tourism initiatives. Travelers are eager to reconnect with nature and support local communities, making eco-tourism a viable and attractive option.
Technology Impact
Advancements in technology will continue to shape the eco-tourism landscape. From virtual reality experiences that allow travelers to explore without leaving a carbon footprint to innovative renewable energy solutions for accommodations, technology will play a crucial role in enhancing the sustainability of eco-tourism.
Conclusion
Eco-tourism offers a transformative way of traveling, allowing individuals to explore the world while minimizing their impact on the environment. By adopting responsible and sustainable practices, travelers can pave the way for a greener future in travel. As the demand for eco-tourism continues to grow, it is essential for stakeholders, from governments to tourism operators, to collectively work towards creating a sustainable and inclusive eco-tourism industry.
Support Impact Mart
Your Purchase Fuels Our Mission.
Thank You for Being Part of the Change!